Family and Parenting Support
How connected is your family right now? 
Are you watching the clock, excited for your kids to come home?
Or…
Are you deflecting harsh words and sharp responses from your kids?
Are you snapping, barking, shouting, or losing your temper more than you'd like?
Are you walking on eggshells because you just don't know how things will unfold?
Are you doing your kids' chores because it's just easier to do them than fight over them?
That cold, dark, empty feeling is Winter, and you are in it deep!
As a former teacher, a mom of three, and a parent coach, I have worked with hundreds of families for nearly 20 years and nothing is more important to parents than having a close and connected relationship with their children. However, hoping isn't having and many families struggle with frustration, conflict and stress, and they often get stuck in the storms. Let's be honest, raising children means you are navigating the most complex relationships in your life, and our kids will push, poke, test and trigger parts of us that we may not even know lived inside us.  Winter is where we feel stuck, but it doesn't have to be that way.
 Winter is just one of the five seasons we explore in The 5 Seasons of Connection to Your Child, along with Spring, Summer, Fall and of course, the power season of the Crossroads.
We all know the parenting journey can be full of conflict or full of connection, sometimes all in one day!  Once you know your seasons, though, you can navigate through them all and lead your family towards Summer, the ultimate destination every single time.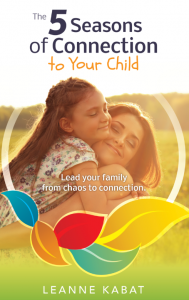 The 5 Seasons of Connection
to Your Child
Every person in your family experiences the seasons a little differently so it is critical to learn about the seasons and how they impact everyone individually, and also as a part of the whole family. This book is a perfect starting point to begin understanding how to create the family of your dreams. 
The 5 Seasons of Connection Parent Companion Guide & Journal
The 5 Seasons of Connection to Your Child has many exercises and activities for both parents and children. In this full-sized workbook, you will find space to explore all your seasons, as well as opportunities to create morning routines, evening routines, family meeting strategies, and family goal setting. The second half of the book is a journal to help keep you committed to uncovering deeper levels of personal and parental understanding.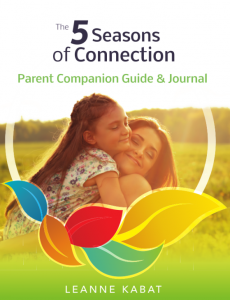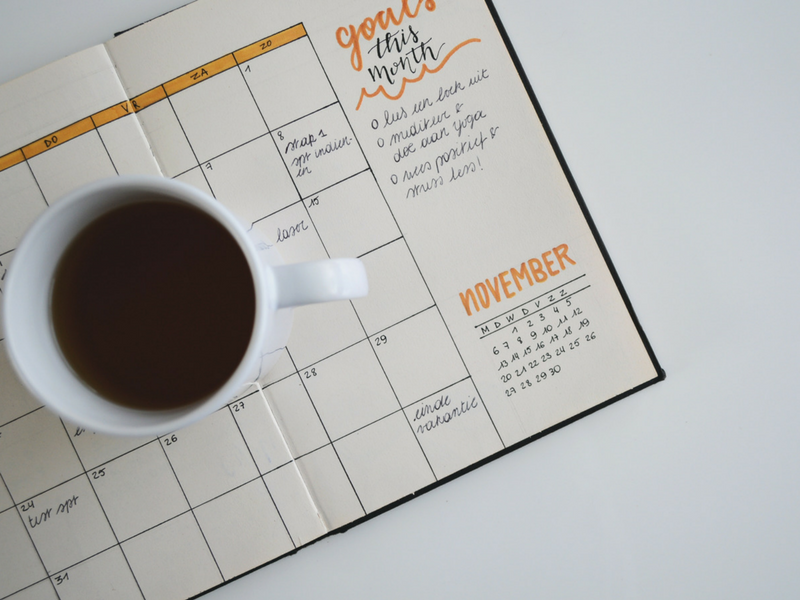 5 Seasons Family Coaching
My goal is simple: help you identify and then harness the power of your family's brilliance. We use the 5 Seasons System and the 5 Elements of Awareness to discover who you are, what you want for your family and your life, and then map out how to get there. A body in motion stays in motion, so let's stop swirling, stop feeling stuck, and start moving in the directions of your dreams of connection, happiness and joy. 
$100 an hour or $275 for three hours of coaching 
I'd like to get more info on your coaching!