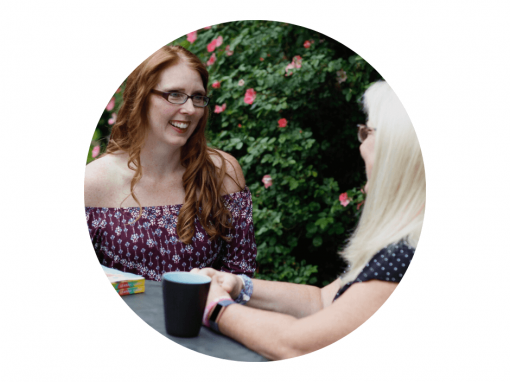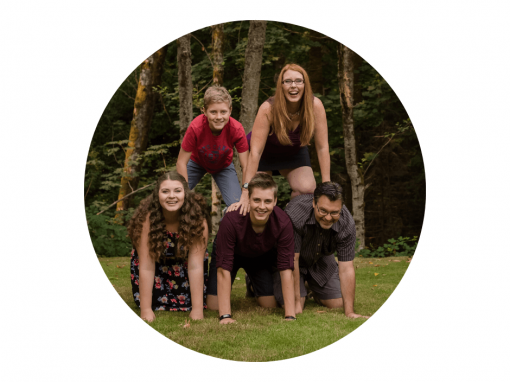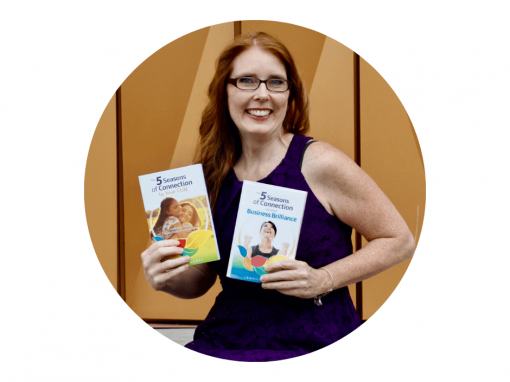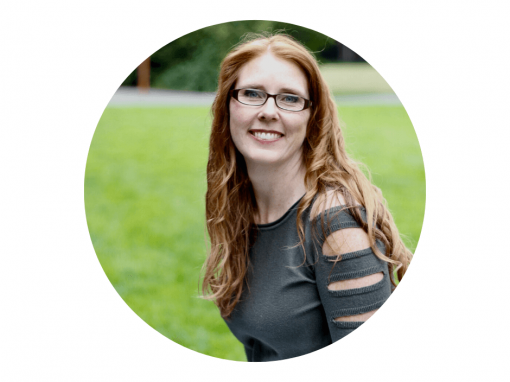 There's always a moment when I speak for groups and we calibrate to each other and I feel the collective heartbeat in the room and it sparks real transformation. Would you like this experience?
My most requested topics include:
~ What Season Are You In?
~ Connect to Your Courage
~ Spring Clean to Success
~ Unlock Your Business Brilliance
~ When I Was Given 5 Yrs to Live
I would love to speak for your group, organization, or school.
We all have brilliance in us. Life, however, adds layers of emotions and experiences which dull our shine. In this group, we peel back the layers, cut the chains that hold us back & courageously step into our brilliance. This community-centered membership offers training and support in areas of:
~ Mindset Mastery
~ Brand Identity
~ Messaging Clarity
~ Marketing
~ Visibility & Media
~ Goal & Priority Setting
When you're ready to plunge into your parenting, personal or professional brilliance in strategic, individualized, and results-oriented ways, these VIP Coaching sessions will take you from frenetic to focused so we can:
~ Discover 'you' in each season
~ Leverage your brilliance
~ Power up your 'secret sauce'
~ Set goals and priorities
~ Explore your 5 Elements
I love this book because it is not a one size fits all. It takes you on a journey to discover where you are, it give you tools to use, and opens the heart to discover the work that needs to be done. There are so many books and people who teach their way and one way to do it. This takes into account that we are all unique and yet there are some similarities and then it provides a path and the tools of discovery. Yes, it takes some work to do it this way but then the foundation is solid and that is what I love about this. I walked away with some great insight and some tools I could use right now.

It also shares great encouragement and heart on overcoming the things that hold most people back. Hearing real stories and not just the wins, but the pain and the journey and then the tools of how and the process makes this book a winner.
I absolutely love this book. I can already see it as one of those books I could read every year and get something different from it. So many practical tips and ideas for any business owner. I love the way the book is organized and truth telling. Thank you Leanne for sharing YOUR business brilliance to help us find ours.
Leanne is a breath of fresh air in the business world. She is particularly adept at helping entrepreneurs tap into their most creative core to build a sustainable, profitable business that serves the people that run it! She has developed a brilliant framework for processing the seasons of running your own business and for helping people get "unstuck." She is wonderful to work with, and I cannot recommend her highly enough!
Praise for "The 5 Seasons of Connection to Your Child"
Leanne Kabat offers a compassionate, accessible framework for building the kind of deep and meaningful relationship every parent wants to have with their children, but may not know how to create. Leanne knows that it's how we interact in the small moments, day by day, minute by minute, that truly shape our connection.
This book! What a lovely, insightful and truly helpful look at parenting. Leanne's seasonal framework makes all the complexities of family life easier to handle and brings you back to what's really important for your entire family: connection and joy in the Winter and the Summer.
Leanne's ability to share stories and create teachable moments is magic. Her wisdom is only outshined by her heart. If you're a parent who has ever worried you're doing it all wrong (or if you're like most of us & feel this #everydamnday), this book is for you. Leanne's writing is as beautiful as her lessons are profound. You'll walk away from this book with clarity around your family's core values, a new sense of power in parenting, and a deeper understanding of how beautiful imperfection in parenting can be.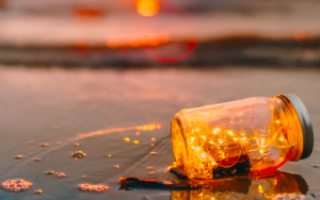 Who turned off the light? We are experiencing a real treat of sunshine right now in Seattle and my Facebook feed is filled with friends living life to its fullest with pictures of fall hiking and tailgating and fun gatherings. Their kid's back-to-school pictures are...
read more